Hotel Sogo Supports Frontliners
April 23, 2020
Covid-19 PH, Dahil Mahal Kita Gusto Ko Safe Ka, Hotel Sogo, Hotel Sogo Supports Frontliners, Salgado PR, So Clean So Good, Sogo Cares, We Fight As One, We Heal As One,
In the crisis that we face today, our medical professionals are the ones carrying the load. Day and night, they tirelessly give their all, sacrificing their own health, wellness, and time for themselves and their families just to make sure that persons afflicted with Covid-19 are taken care of. The demands of their work may not be well-compensated but still, they do their best to fulfill their vocation without regrets. The dangers that they face may even lead to death and perhaps those are not their major concern anymore. Instead, they move forward, do their job, and keep on fighting until this pandemic is over.
It is a cliche that we say, "We Support Our Frontliners!" But are we deserving of shouting this out to the world? What have we done to support our words with actions? The answer is just by simply staying at home and following the protocols of our government, we show our support and love for our frontliners. By not getting sick to flatten the curve, we lighten their load.
While we are staying at home to protect ourselves from the virus, there are business establishments, institutions, and people with generous hearts who share their blessings and properties to aid our courageous frontliners who are facing the battle against Covid-19.
It was announced a few weeks ago that there were hotels that volunteered to house our frontliners in the different parts of Metro Manila and some municipalities in Luzon. Hotel Sogo was one of them. To date, Hotel Sogo already donated 60 million pesos worth of room accommodations for health workers during the Extended Community Quarantine (ECQ). The donation of 800 plus rooms for the use of our frontliners was in cooperation with 11 Hospital Directors and the mayors of Alabang, Caloocan, Makati, Manila, Molino, Naga, Pasay, and Quezon City.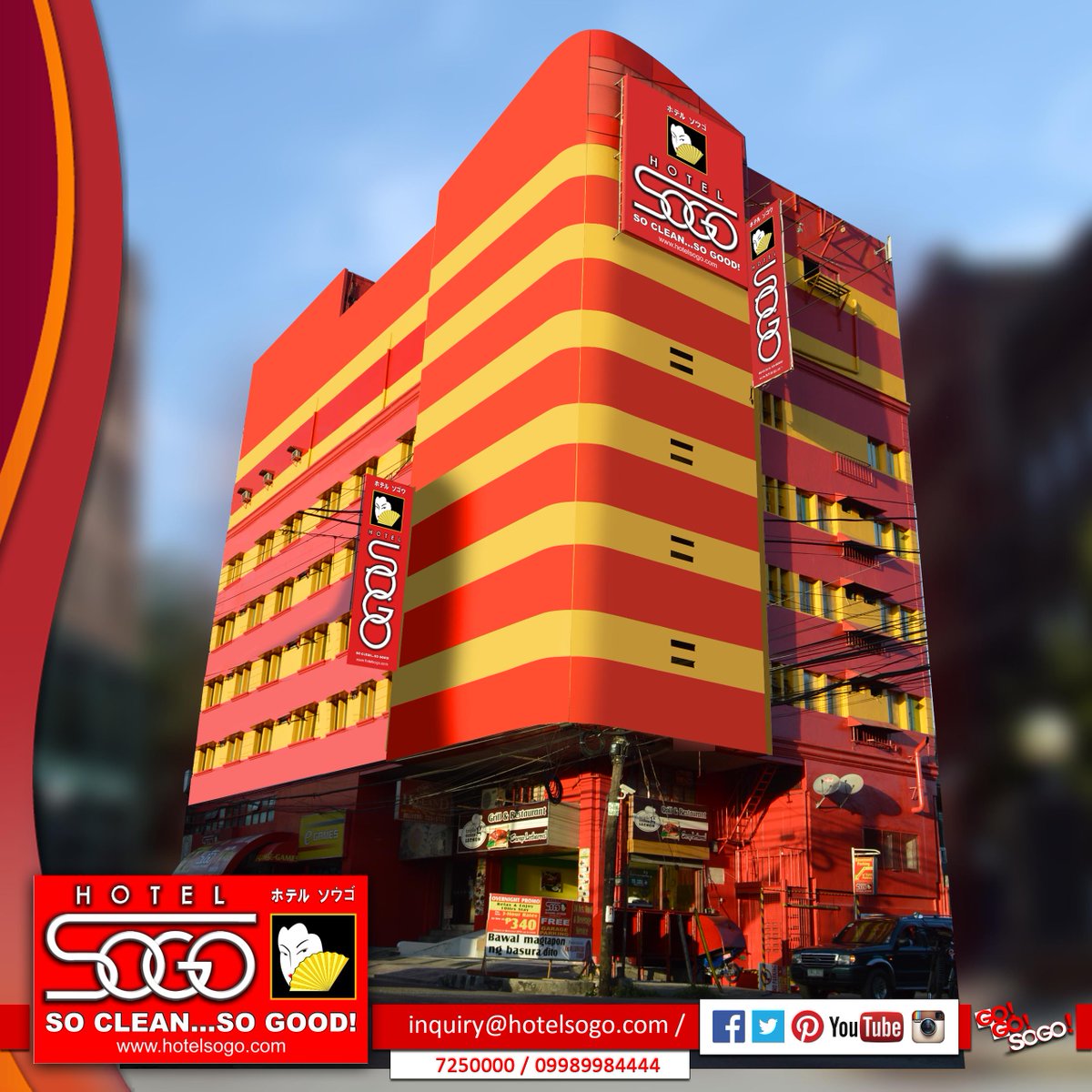 Courtesy: Hotel Sogo Official on Twitter
Hotel Sogo helps protect our frontliners in the medical community and government. It aims to give them comfort, pampering, and service that they deserve because without them, our fight against Covid-19 is impossible.
Like us, Hotel Sogo is one with the country in fighting the battle against Covid-19! Thus, we heal as one!